This is a Sponsored post written by me on behalf of Zenni Optical for SocialSpark. All opinions are 100% mine.
I have been wearing glasses since I was in the 3rd grade. So needless to say I have seen my fair share of glasses. My glasses have seen it all. They have been stepped on, thrown, crushed, bent, scratched, dropped, and even chewed up by a dog! I think we can all agree NOBODY wants to see a dog chew up a $400 pair of glasses right? Now over the years as an adult I have learned how to keep my glasses off the floor and out of dogs mouth, but you never know what could happen!

I recently just moved from Texas and let's face it, if you plan on going outside in the summer, you NEED sunglasses! There is nothing worse than staring into the sun all day just because your vision isn't perfect! Not everyone can afford $400 glasses PLUS sunglasses for the summertime! Zenni Optical offers affordable prescription eyeglasses to help you with these costs!
If you have kids then you know during the summer when they are going to the pool, playing sports, and riding bikes, the chances of them breaking their frames are way higher than when they are in school! This is the prefect solution for kids! You get glasses that are affordable so you don't have to cry everytime your kids bring you their glasses in pieces! What a great way to get a spare pair of affordable glasses for your kids!
You might be wondering how Zenni can do this so affordably!
By eliminating the middlemen and having no retail space overhead, Zenni manufactures their own brand to bring you affordable glasses! Some might find it a little scary ordering frames online when you cannot try them on, but there is a handy dandy tool on their website that allows you to "try on" the different styles! Did I mention they have some pretty awesome styles? I have always wanted a pair of red glasses, and to get tinted lenses for only $4.95 well, I would have some pretty rad sunglasses that didn't break the bank!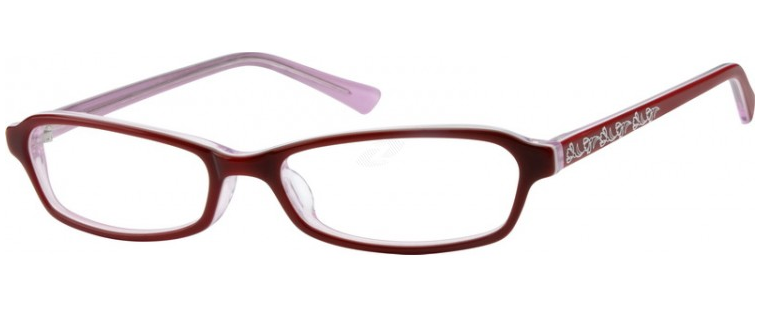 Normally for sunglasses I would have to buy a whole different pair, or get the transitional lenses. I have done both, and both are quite expensive! For the additional $4.95 you can choose from a variety of tint colors, an even the desity of the tint! Pretty awesome right?
Just think about what you could do by saving so much money on glasses for the family.
Take a trip to the beach (with your new rad sunglasses)
Buy some new outfits to go with your red glasses! (or whatever color you would want)
Eat ice cream every.single.day while you are out enjoying the summer weather
or if you are like me, buy a whole lot more fabric ; )
With the price of everything going up in today's time, why not save some money on your glasses and enjoy life a little bit more! : )