As I was decorating my daughter's room I couldn't for the life of me find pictures to hang on the wall that weren't a fortune! So, after I made her mobile I decided to put my yo yo's into action. See my tutorial for the yo yo mobile here.


This is what I came up with to hang above her changing table.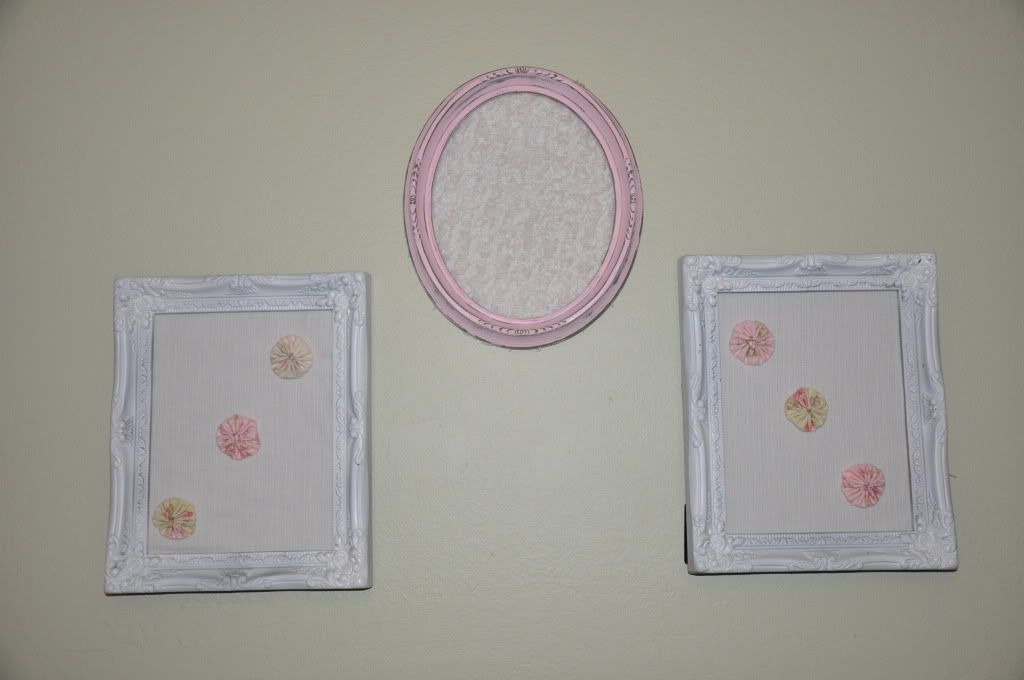 Supplies
– Picture frames (I used 2 really ugly gold frames that I spray painted white..they were free). I just spray painted right over the gold and then kinda roughed it up around the edges for that "shabby chic" look. The pink one was actually one of the first things I bought when I found out I was having a girl. I got it from a local resale shop that specializes in shabby chic.


– Fabric for the background. for the white frames it was just some really light pink material I had leftover from another project. You just need enough to frame in whatever size picture frames you have. And in the pink frame it is some scrap fuzzy chenille fabric I had leftover as well.


– Yo yo's to sew on the background fabric. You can purchase a yo yo maker at hobby lobby, joann's, or any other major craft store…or you can make it the way our grandmother's used to make them by following these directions. http://heatherbailey.typepad.com/photos/how_to_make_a_yoyo/hbyoyotutorial1.html.
You can make your yo yo's whatever size you need them or an array of sizes


– Needle and thread
Directions


Spray paint your picture frames and distress them. Or if you are happy with the way your frames already look you can skip this step.

Next you will need to cute your background fabric to fit the frame.

Go ahead and secure the fabric in the frame as it will be. Then Make small marks where you plan to place your yo yo's.

Remove your background fabric and stitch your yo yo's onto the fabric where you placed the marks.

Replace the fabric with the attached yo yo's and hang…embellish as you wish
waaa laaa you are DONE : )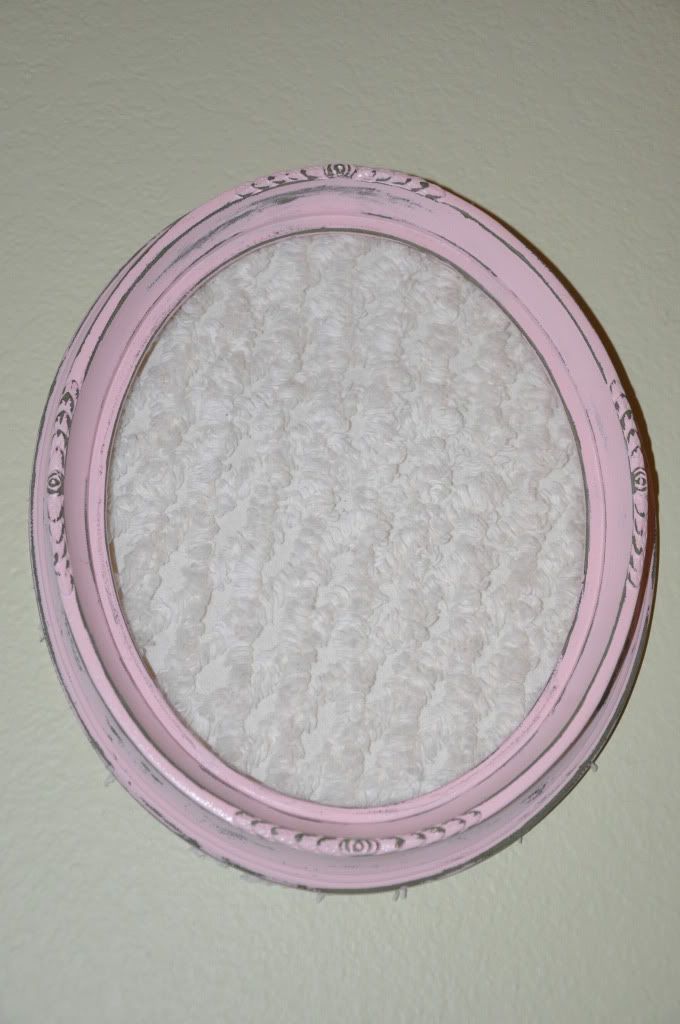 I chose not to put yo yo's in my middle frame with the chenille fabric because I used a vintage pin to hang old pictures of the family or vintage booties.. I changed it up as I felt the need. But it was a very cute way to display old family heirlooms : )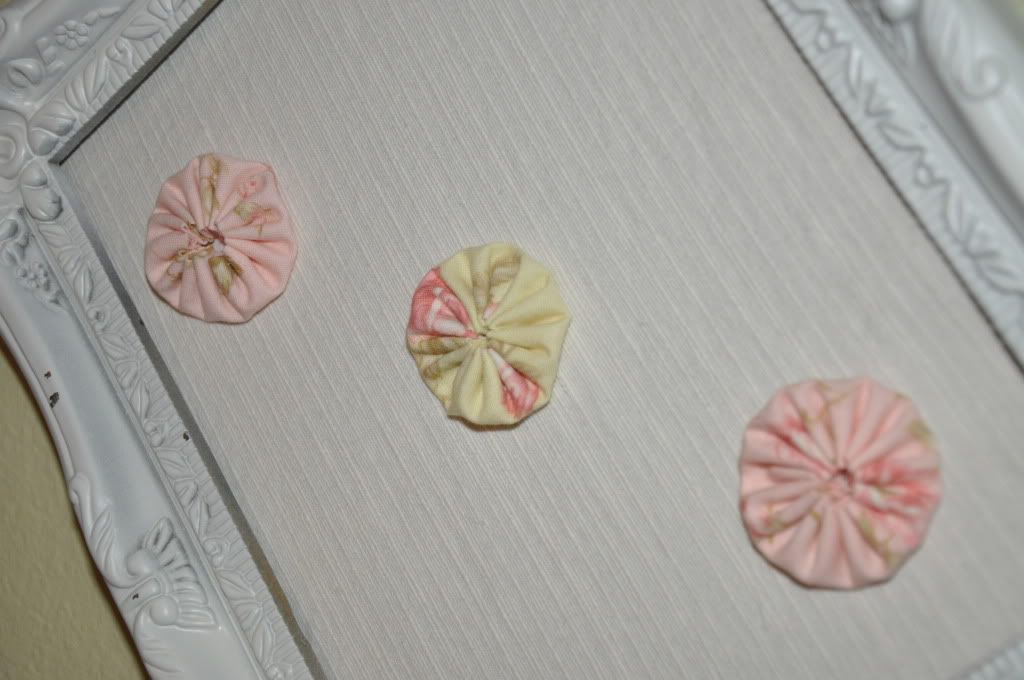 Please let me know if you have any questions… I would love to help you.
I also LOVE too see what all your creative minds come up with after reading my tutorials.. post pictures : )




Check out where I have linked this tutorial up by looking on my right sidebar for other great ideas from talented crafters!!