I hope everyone's week is going great so far!! Today I want to share with you some of the lovely sponsors you can find around here! These wonderful ladies help me keep this blog going! Let's face it…. I have a coffee problem, and without them,  I might not have any coffee! I don't even want to think about what would happen if I didn't have my morning coffee…. s.c.a.r.y!

Southern Fabric has to be one of my favorite online fabric stores EVER! They have some of the best fabric choices and you are in luck because they are hosting a giveaway on my blog RIGHT NOW!! Have you entered?You could win a fat quarter bundle of this adorable fabric!
You can also get 10% off your order using code cherishedbliss10
Make sure and stop by Southern Fabric for your next fabric shopping spree!
Keep up to date with what's going on and new items
Facebook // Twitter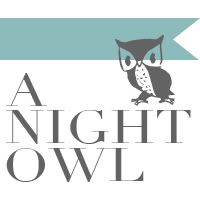 Kimberly at A Night Owl
What can you say about her other than she is just plain AWESOME!
She always has a fantastic giveaway, tutorial, or blog hop going on! Right now she has her Instagram Blog Hop going on, it is a blast, you should definitely check it out!
Here are some of the adorable projects you can find over there:

Back to School Wreath // Washi Tape Globe
Keep up with her here:
facebook // twitter // pinterest // blog
Tori is my newest sponsor, and such a sweetheart!
She is a stay at home mom who loves to create! Take a look at the cute nursery she did for her son!
It's a whale theme! I LOVE whales! They are just too cute!
Tori also just started a link party for all things crafty and DIY! I know she would LOVE to have you stop in and join!

See what she's up to here:
facebook // twitter // pinterest // blog
So make sure and visit these ladies! They are awesome and worth getting to know ; )
Are you looking to Advertise?
Right now I have a special going on
Discount code is limited to first 5 people to use the code! Applies to ALL ad sizes!! So hurry and get yours!