This post brought to you by Astrobrights Papers by Neenah Paper. All opinions are 100% mine.
As a kid I always LOVED getting ready for going back to school! My favorite thing was to pick out all the fun school supplies that I could fill my back pack with the night before school started! The good ol days when we stressed about if we had the right number of pencils ; )
AstroBrights Papers
AstroBrights papers is something that anyone can have fun with! Your kids can use it for awesome projects; use it at school, home, or the office! You can choose from 23 different brightly colored papers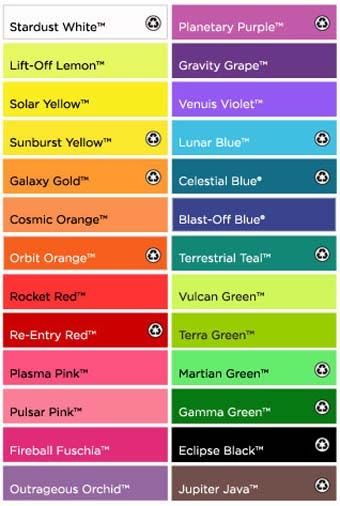 Use these awesome bright papers for your next brochure, flyer, invitation, craft project, the possibilites are endless!! AstroBrights papers provies a bold canvas so your projects don't go unnoticed! Prepare to WOW people with your ideas and make everything you do stand out!
When you use AstroBrights Papers you can expect great quality!
Some great uses for this fun paper would be:
– A chore chart for getting back in the swing of things during the school year
– Scrapbook projects to document the school year
– Back to School cards for teachers
AstroBrights papers wants you to take part in the family friendly "Make Something Astrobright" design challenges and unleash your creativity for a chance to win AstroBrights Paper and other prizes! Share your projects with pictures and video! And if you share anything via Pinterest or Twitter please use the hashtag #goastrobrights
So how are you going to prepare for this school year? Maybe you need some AstroBrights Papers to get you in the school spirit! With 23 colors to choose from you can match it to your school's colors : ) Nothing like a little school spirit to kick off the year!
Sweepstakes
Support your local elementary school by entering the "Give a Brighter Year" sweepstakes. You can win a cash prize and school supplies valued at $30,000 for the school of your choice. Click here for your chance to win $30,000 in supplies for your favorite school and a $500 gift card for yourself too!