I am SO.LATE!
I have an excuse though! I am currently cooking
Deviled Eggs
Cupcakes
Cookies
Mini Pies
My very own recipe (pink lemonade pie in a jar) : )
Forgive me?! Ok : )
So let's take a look at the most viewed from last week!
How cute is this from Pink Stitches? Stop by and check it out!
A huge huge thank you to everyone who linked up last week! Did you have a chance to check out the features?
And in case you missed what I have been up to….


Addison's dress and a fabric crown

Superhero Comic Book Letters
And don't forget to enter the My Memories Suite Giveaway!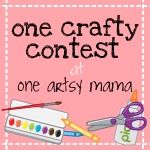 There is still time to vote for your favorite in round 3: Fabric, so go vote for your favorites!!
Time to link up!
Just remember….
-please no Etsy shops or giveaways
-family friendly please
-Follow along with me and share my button somewhere on your blog : )