This is a sponsored post written by me on behalf of Green Mountain Gringo all-natural chips and salsa. All opinions are 100% mine.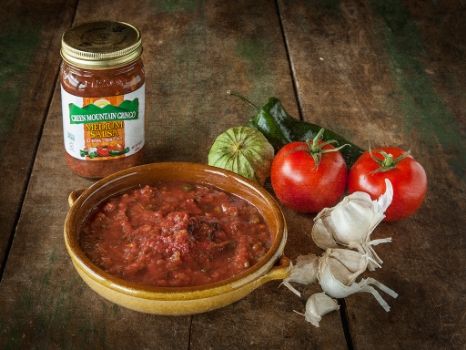 Green Mountain Gringo Tastefully Crafted Contest is an all-natural, craft salsa made in Winston-Salem, NC. They define Tastefully Crafted as something that's fresh, authentic and personal—infused with a flavorful flair—meant to inspire good times with good friends. Their approach to this delicious salsa is "just what it needs and nothing it doesn't," which is why you will find their salsa all natural, gluten free, vegetarian, and non-GMO. Looking for something to dip in this delightful salsa? Try their non-GMO Tortilla Strips!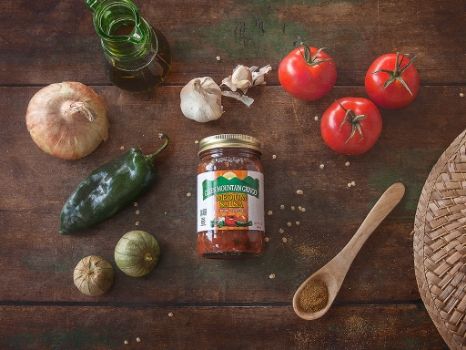 Green Moutain Gringo has displayed their tastefully crafted products, and they want to know what YOU find to be tastefully crafted!! Is it your new living room decor? Maybe you just finished your kitchen remodel, or organized your kids rooms. Did you clean out your basement? Or do you have a tastefully crafted recipe that has been handed down for generations?? There are so many things that can be defined as tastefully crafted! Green Mountain Gringo is hosting a giveaway that could land you some pretty awesome prizes!!
– First Place Grand Prize (1 winner): 2 tickets to the Denver Great American Beer Festival and lodging ($1250 Value)
– Second Place (5 winners): 2 tickets each to the Denver Great American Beer Festival ($430)
– Third Place (4 winners): a Tastefully Crafted Party Pack ($100 value)
Here's how to Enter!! 
– Snap a photo showing something Tastefully Crafted in your life.
– Upload the photo on Instagram (Instagram profile must be public for the brand to find it) or to the Green Mountain Gringo Facebook wall.
– Use hashtag #TastefullyCrafted with your photo submissions to be entered
Contest is open for photo entry 9/4 – 9/16, Entries are closed, voting begins 9/17 – 9/22, and the winners are announced on 9/23
Here is a little something the brings together food and my love for all things DIY which I find to be tastefully crafted!!
I will be sharing my photo on Instagram! Will you join me?? Be sure and follow the Green Mountain Gringo Instagram.