Hi everyone! I hope you recovered well from Thanksgiving. We ate too much : )
But hey, it is Thanksgiving right?
Today I'm going to kick off a fun little series about wrapping presents.
Maybe I'm weird but wrapping the gifts is more fun to me than actually buying them… I LOVE to wrap gifts!!
I always have too from what I can remember. When you have a choice to unwrap something,
you always go for the pretty one right? Maybe that's just me ; )
12 Creative Wrapping Ideas
So I'm going to start this series off with a round up of some super pretty packages that I have found all over the internet. Then the rest of this week I will be sharing some tutorials on how I like to wrap my presents! I will be doing some basic stuff, pretty stuff, food, all the goodies, so make sure and check back each day for something fun!
Drawstring Bags from Positively Splendid

Wrapping with Doilies from Songbird

Using Pom Poms from WhipperBerry

Wrapping with the gift from The Art and Soul of Baking

Printable Gift Wrap from Ellinee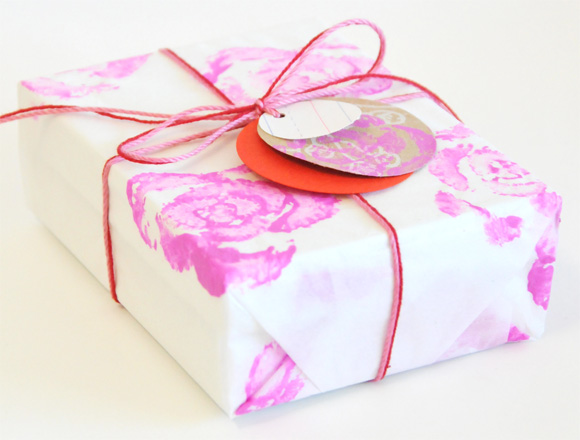 Food Stamping by Luulla Handmade Blog

Wrapping with a Christmas Ornament from Ellinee

Using washi tape from A Spoonful of Sugar

Paper Bags from The Country Chic Cottage

Snowy Mountain Scene from Homework

Using a mason jar from Eighteen 25
Wrapping with felt from Friskars

Have a very happy wrapping day! : )
Don't forget to check back tomorrow for a fun wrapping tutorial!