With just a few simple touches of color and cozy textures you can create the perfect space! Come take a look at this Modern Traditional Fall Decor.
So far this year I've shared a few Fall posts, like our Fall Mantel, a Free Fall Printable, a Halloween Printable, a Fall Wreath, and our Fall Kitchen. Today I'm giving you a look into our living room along with an amazing group of women (make sure and get to the bottom of the post). This space has been going through quite the transition over the past few weeks. It's so exciting to finally have a comfortable place for our family to relax. Getting this all set up for the holiday seasons was perfect timing! Next up we will be working on our formal dining area, which is directly behind the living room (and I can't wait for). Welcome to my Home with our Modern Traditional Fall Decor.
Simple Fall Decor
I was definitely feeling some different colors this year than I usually do. I'm typically pretty neutral, but for some reason I've just been really drawn to these burnt oranges and mustard colors. I didn't go overboard, but you can see little pops here and there.
Mustard Fall Decor
I picked up these pillows and throws at Target and they were the perfect simple addition. Pumpkins are always something I love, but you don't always have to use a ton of pumpkins to bring in a Fall Vibe. Sometimes it just about colors and textures.
Simple Fall Shelf Styling
Shelves have been a bit of a struggle for me lately. To be honest I haven't had a lot of shelves over the last few years so it's not something I've done a in this house, at least not very often. I'm a big fan of shopping my own house and I got rid of quite a bit when we made the trip from Utah back to Wisconsin so I'm running a little short on things to use. But I'll be practicing a little more over the coming months so hopefully I'll get better! ;)
Overall I went very simple this year. We are still in the middle of quite a few construction projects and I just didn't feel like having any clutter. I'm desperate for some clean corners in my home!
Now it's time to take a stroll through some of my friend's gorgeous homes! Have a Beautiful day friends!!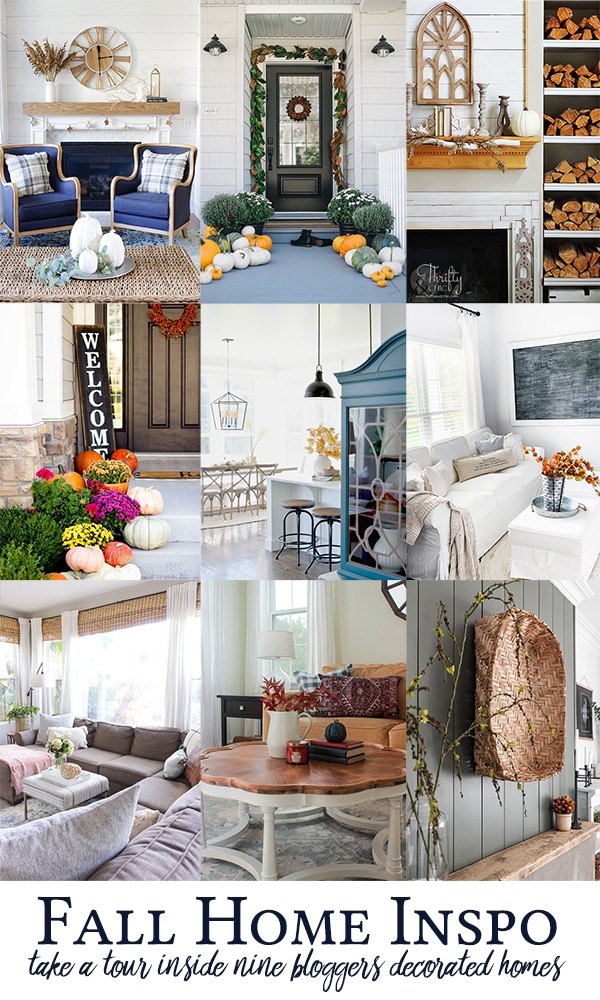 Sand & Sisal | The Ginger Home | Thrifty and Chic
Honeybear Lane | Fancy Farm Girls | Old Salt Farm